Review of The 69 Cats "Transylvanian Tapes" on Punk Globe
The 69 Cats, consist of the vocalist Jyrki69 (The 69 Eyes), Danny B. Harvey (Rockats, Headcat) on guitar and Chopper Franklin (The Cramps) on bass, emerge with the title single of their first EP "Bad Things". This is definitely a weird kind of supergroup, let's see what they have created sound wise.
Kicking off this weird and wonderful journey into rockabilly cover madness, comes in the form of "Bad Things" notably from the tv series "True Blood". From the off the distinct vocals of Jyrki69 are haunting, the guitars are very vintage sounding but make this a very good version. Think along the lines that this could be the theme to a spaghetti western instead of a glittery vampire series.
"Black No 1" by Type O Negative get the treatment next, after loving they original for many years I find myself grooving along. The creepiness seems to be intensified from the original as the female backing vocals give it a very spooky feel, I think Pete Steele would be proud of this version and be grooving with Elvira or the Munsters.
  The final track to get the 69 Cats treatment is Elvis's "Flaming Star", knowing how much Jyrki69 has been influenced by Elvis over the years, this seems to be a good homage to the king.
If you are a fan of the band members involved, you may either love this E.P. Or just think it's wacky, myself I found myself wanting to groove like a cool cat and can't wait to hear the full album being recorded in 2014.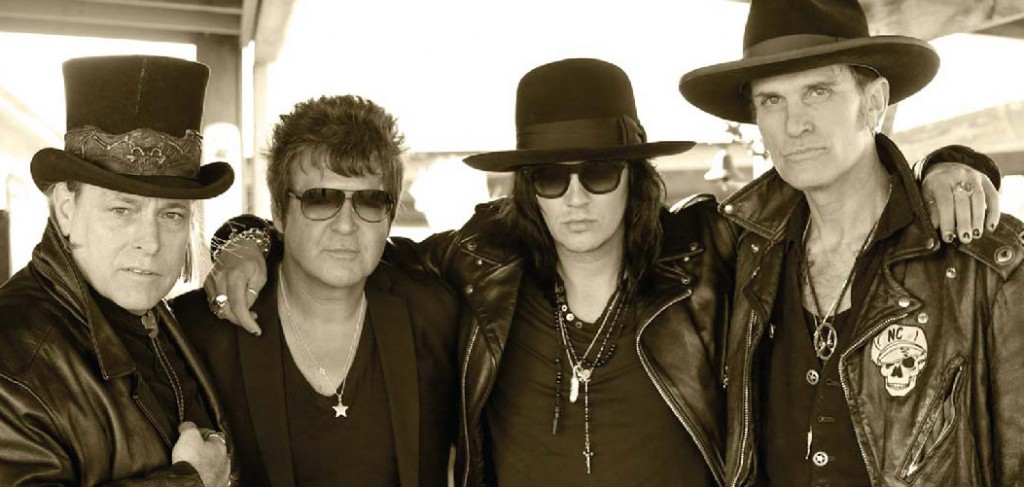 You can read the review on Punk Globe by clicking HERE.